"問"Work inquires
For work inquires, please contact us from contact page. All the art works on online ( instagrams, FB, twitter) are available unless it's sold for physical works.
For digital works, it depeneds, so please contact us. I take commission work in digital and physical. ※Accepting color changes of existing work as well.
Creating each one with all my soul, it becomes one original work in the world.
A face-to-face meeting with artist Masa is also possible after making a reservation.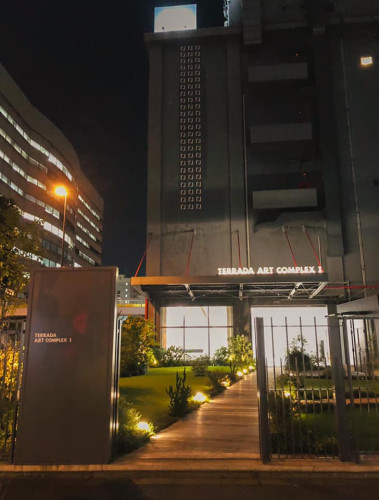 Studio TERADA ART COMPLEX /Tokyo
作品や活動についてのお問い合わせは、連絡・コンタクトページより、お願いします。物理的な作品で、オンライン(インスタグラム、フェイスブック等)で発表しているものはすべて販売しています。販売済みでなく在庫があれば販売可能です。またデジタル作品についてはその時々で変わりますので、お問い合わせください。
コミッションワーク・オーダーで制作はデジタルでも物理的作品でも可能です。※今ある作品の色変更も可能です。
魂をこめて一つ一つ制作する方法で世界に一つの作品になります。
アーティストMasaとの直接の対面打ち合わせもご予約の上、可能です。(対面オーダー条件等有り)