"命" Exist journal and life photographs
Her art is "Life Art".
She has been keeping various photographs of her "Exist Journal" and "Life" photographs.
She uploads on the "story" and then she puts some in "highlight" on Instagram.
Her exist journal photographs, and photographs of "Human record", herself are used in her various digital works.
" I started to put more effort in digital from March 2021.
I have come to use photographs of my own "exist journal" and I started taking photographs of human record as "myself as a living person who exist "for my works. I am working on "Human record project " recording other people who live, exists.
I work everyday with digital now and sometimes physical.
In digital, I repeat same things over and over everyday.
I find something new or realize something in a simple patterns each day now.
We, all humans die and have a lifespan.
However, I believe that our "souls" and our strong thoughts, emotions are able to survive .
彼女の芸術は"Life Art"、命・人生アート。
"EXIST JOURNAL"、存在ジャーナルと"LIFE"命の記録を写真で色々ずっと残してきている。
インスタグラムのストーリーへ、その後一部ハイライトに残している。彼女の"存在記録写真"や"生身の彼女自身を撮った写真"人間記録"写真は、様々な彼女のデジタル作品に使用されている。
そして、さらには"人間記録"プロジェクトを立ち上げた。
"デジタル制作を2021年3月末に本格的にスタート。
生きている"存在記録"の写真や、"生身の人間記録写真"、自分自身を撮り溜め、作品にも使うようになりました。
私は毎日デジタル、時には物理的・フィジカル制作をしています。デジタルでは、同じことを、毎日毎日、何度も繰り返しています。
繰り返す中で、私は、何か新しいものを見つけたり、気づきがあったりをシンプルな中から、日々、得る事ができています。
"人間には必ず死は訪れ、寿命はある。
だけど、強い思いや魂は、生き続ける事はできるはずと、私は信じています。"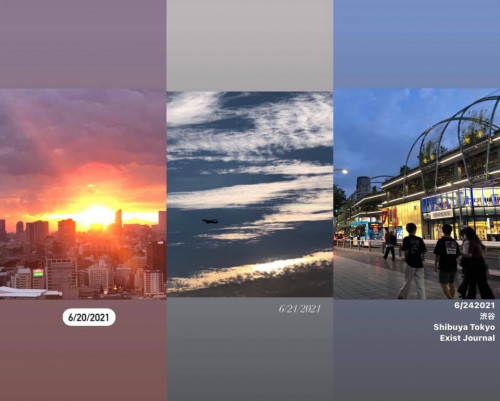 "Exist Journal" 存在ジャーナル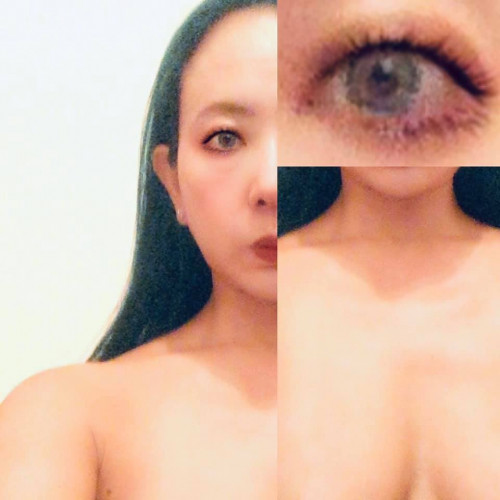 "Record of human being, myself as a living person who exist "生身の人間記録写真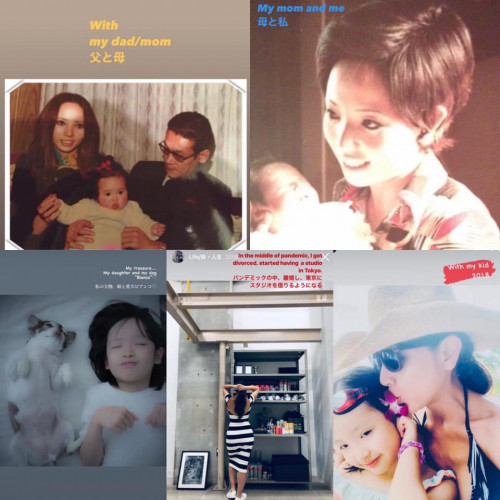 "Life" photographs 命の記録写真