"経"Layers of Ofuda・amulets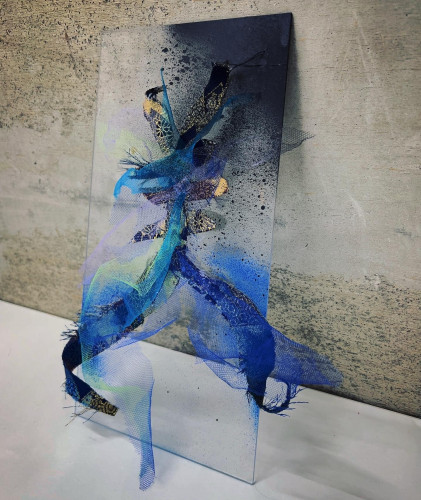 The use of her layers, using fabrics which are one of her expressions, means creating a layer of "Ofuda"お札, amulets,
that is familiar in Japan by written Japanese characters.
Since ancient times, Japanese people have believed that by placing something with the power of God close to them, they can protect themselves from disasters and dangers. This turned into "Ofuda" お札amulets, and various amulets were awarded at shrines.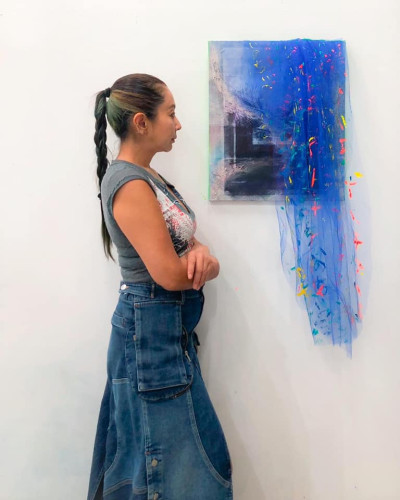 彼女の表現の一つになっているレイヤー、生地の使用は日本で馴染みのある、"お札"の層を作り出す意味が含まれています。
お札は、古来、日本人は神さまの力が宿ったものを身近に置くことで、災害や危険から身を守ることができると信じてきました。これがいつしかお守りへと変わり、さまざまなお守りが神社で授与されるようになりました。